The world has changed a lot since Corona. We have learned to live with cleanliness, with masks, with social distance. A lot has changed in everyone's life in the last two years. But there is one person, you know what his name is, his name is Kovid. Yes, you heard right. This is his name. He informed the people about the difficulties they have faced since the arrival of Kovid.
Kovid Kapoor is a co-founder of a company. He recently tweeted about what the world has been thinking about his name since Kovid. In his tweet, he wrote that when he first went out in India after Kovid, many people were surprised to know his name.
He later revealed the meaning of his name. He said on Twitter that his name was Kovid and not Kovid. The word is derived from Hanuman Chalisa. Which means scholar.
Click Here To Read In Gujarati
Let me tell you that this was first reported in the year 2020 when it was found out that the name of the person living in the UK is 'Corona'. When he told people his name, people thought he was joking. He then showed people his identity card.
Corona is spreading in the world right now. So far 3007 cases of Omicron with Corona have been reported in the country. However, 1199 of them have also recovered. The highest number of cases is 876 in Maharashtra, 465 in Delhi, 333 in Karnataka, 291 in Rajasthan, 284 in Kerala and 204 in Gujarat.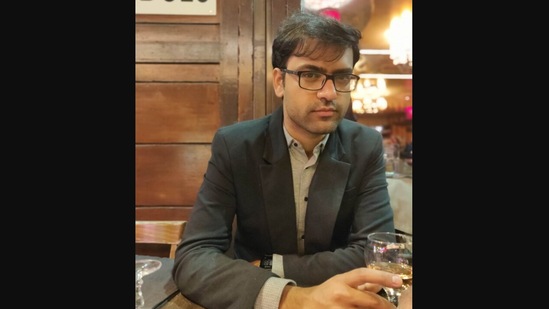 At the same time, 121 cases were reported in Tamil Nadu, 114 in Haryana, 107 in Telangana, 60 in Odisha, 31 in Uttar Pradesh, 28 in Andhra Pradesh, 27 in Bengal, 19 in Goa, 9 in Assam, 9 in Madhya Pradesh and 8 in Uttarakhand.